With many people staying home during the Covid-19 lockdown, interest in home cooking has never been higher. We're trying new recipes and new foods like never before.
With many people staying home during the Covid-19 lockdown, interest in home cooking has never been higher. We're trying new recipes and new foods like never before.
For travellers, one of the great pleasures of exploring new places is trying new foods so why not capture some of that joy of discovery by trying new recipes from other countries?
With travel at a standstill right now, tourism marketers are dreaming up all sorts of virtual experiences to keep us interested in their destinations and services until we return. Many of those experiences involve recipes and cooking classes that showcase the flavours of those faraway places. Here are some of their suggestions.
ANTIGUA – Avocado ice cream
Antigua has a many markets to visit for fresh fruits and vegetables. Here's a recipe from an Antiguan vegan chef to try at home:
Ingredients
2½ cups avocado, frozen
1 cup banana, frozen
3 Tbsp unsweetened coconut cream
2 tsp fresh lime juice (optional)
Instructions
Place frozen avocado and frozen banana in a blender. Start on a low setting, then gradually increase the speed. Blend until the the mixture resembles a thick paste.
Add coconut cream and lime juice and blend until smooth.
Scoop and serve immediately.
Serves 2, takes about 10 minutes to prepare
COSTA RICA – Gallo Pinto
https://www.facebook.com/visitcostarica/videos/1725412470838869/
The name literally translates to "spotted rooster," and is the name given to Costa Rica's ubiquitous national dish of rice and beans. Gallo Pinto is traditionally a breakfast dish, typically served with fried or scrambled eggs, but is eaten throughout the day and is one of the country's most treasured side dishes. Each region of Costa Rica – and each family – has their own variation of Gallo Pinto, so there is no one recipe for the dish. The basics, however, are white rice, black or red beans, peppers, onion, and spices — and a lot of cilantro.
MACAO – Macanese Serradura
Serradura, also known as "sawdust pudding," is an easy-to-make, fun dessert that can be found in almost every restaurant in Macao. To make this delicious sweet treat at home, all you need is 250 ml heavy whipping cream, 1/2 tsp vanilla extract, 2 tbsp sweetened condensed milk, and 1 package of shortbread cookies (traditional recipe calls for Marie biscuit cookies).
Full recipe and instructions can be found here.
PERU – Papa a la Huancaína

If you're seeking Peruvian culinary inspiration, PromPeru's Youtube page offers easy, one-minute recipes that can be made with most ingredients found in a fridge and pantry. Examples include local favourites such as Lomo saltado (a stir-fried beef dish) and Solterito de Quinoa (a simple quinoa salad), but you really should try Papa a la Huancaína (a potato and cheese dish).
TAIWAN – Bubble tea
Invented in the 1980s, bubble tea is a beloved Taiwanese classic. Though there are dozens of different variations, at its core it's a combination of tea, milk and the 'bubbles' — which are little tapioca balls. Today, bubble tea is recognized as Taiwanese national drink, and you can also find bubble tea celebrations around the world. To try your hand at making your own bubble tea at home, take a look at this recipe.
The United States has many regional specialties that you've probably never heard about. Here is a selection of some to discover.
ARIZONA – Crispy pork shank
Recipe book getting tired? Executive Chef at ZuZu restaurant at the iconic Hotel Valley Ho, Russell LaCasce, has shared his easy-to-follow recipe for his delightful Crispy Pork Shank.
OREGON – Marionberry Pie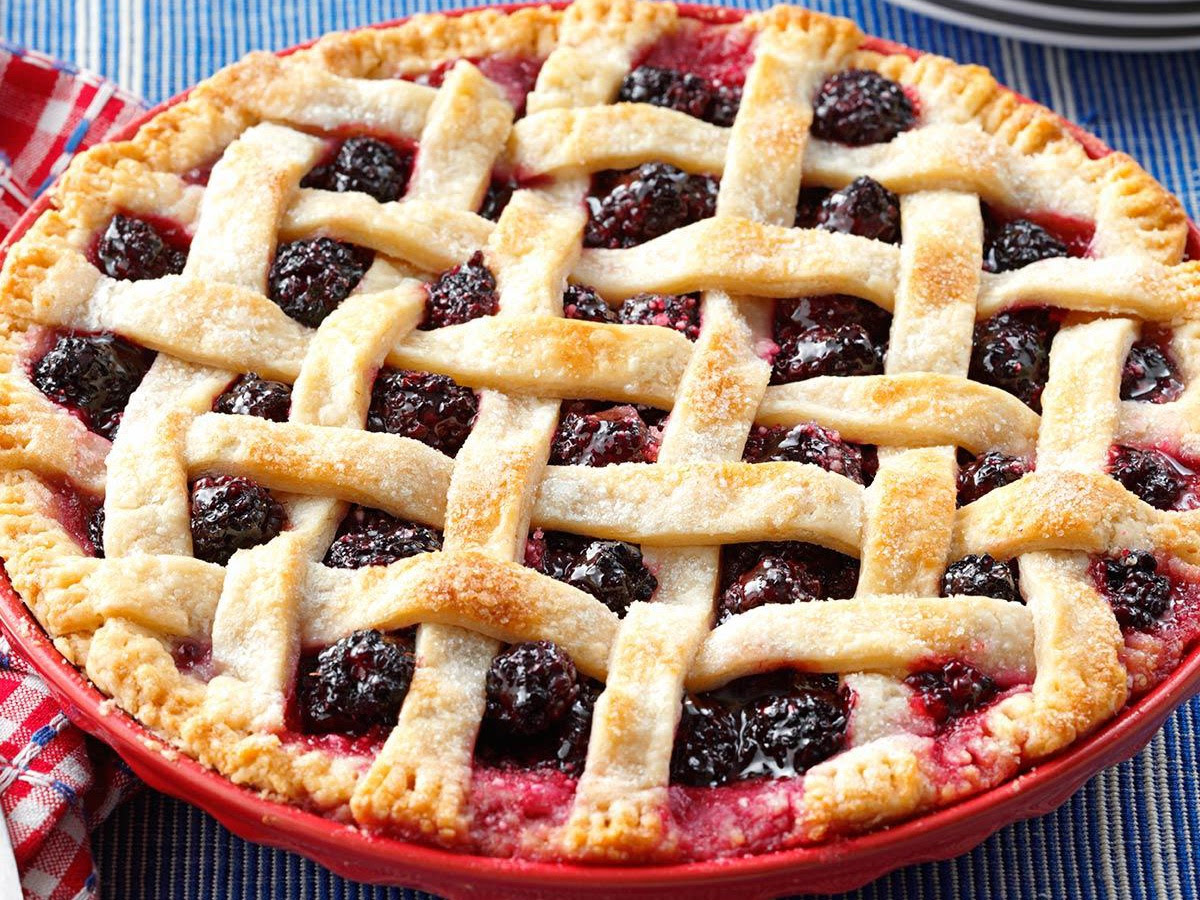 The marionberry was created in Oregon and Oregonians believe it makes the best pie in the world with a taste of earthiness and sweetness combined. While you may have to wait until your next visit to Oregon to sample the marionberry, you could substitute it for the next best thing available in Canada, the blackberry. Try this recipe.
UTAH – Fry bread
The staff at Goulding's Stagecoach Restaurant, located in Goulding's Lodge in Monument Valley Navajo Tribal Park, are 100 per cent Navajo. Each staff member has a family fry bread recipe that was handed down from great-great grandmas, to great-grandmas, to grandma, to mothers and so on. When you visit Goulding's Lodge next time, be sure to order the Fry bread/Navajo Tacos. Here is their recipe.
VIRGINIA – Peanut soup
If Virginia had a state soup, it would have to be this one. With peanuts growing abundantly in the state, this dish proposes a unique way to savor these tasty legumes. The traditional recipe is offered by the Food Network, while the Hotel Roanoke serves one of the best versions of this dish, along with their famous spoonbread. This Tudor-style hotel built in 1882 is listed on the National Register of Historic Places.
VIRTUAL COOKING CLASSES FROM AROUND THE WORLD
If you're a fan of the Food Network and cooking shows on TV then you might be interested to follow along with online cooking classes being offered by master chefs from around the world. Here are a few to check out.
BRAZIL
UXUA Casa Hotel & Spa is hosting weekly cooking classes on their IGTV with Chef Juliana Pedrosa. The tutorials, which incorporate snacks, main courses and sides, will be live on Thursdays and will be saved on UXUA's Instagram profile for later viewings. Chef Juliana loves reinventing traditional ingredients and using them in unexpected fashions. For the cooking classes series, she will showcase UXUA's signature dishes such as Aquafaba mousse, traditional Bahian Moqueca and tapioca breadsticks.
ISRAEL
The Israel Ministry of Tourism is hosting an Instagram Live cooking demonstration with Israeli Chef Eyal Shani on May 27, 2020 at 12pm EST. The demonstration will air live via the Ministry's official Instagram page @Visit_Israel. The live cooking demo will feature Shani's delicious Falafel Burger recipe just in time for International Burger Day, observed on May 28.
NAPA VALLEY, CALIFORNIA
Round Pond Estate in Napa Valley will offer a host of virtual classes to turn you not only into a master chef, but a sommelier too. Examples of virtual classes include private one-on-one sessions with the sommelier; a virtual group tasting; and virtual cooking classes with winery chefs that utilize the Round Ponds estate gourmet products.
OREGON
Watch famous Oregon chefs turn their home kitchens into virtual cooking classrooms while in self-isolation.
James Beard award-winning chef 
Gabriel Rucker
 of Portland based Le Pigeon, has taken his talents to Instagram. Best of all, he saves his 
recipes
 — like the one for his miso cod rice bowls and steam burgers — to his "Highlights" section at the top of his profile.
Iron Chef winner Vitaly Paley is bringing his expertise to Instagram with a live show called "Ask Vitaly Anything" every Friday at 5pm PST, where he answers questions from viewers and does demonstrations.
Top Chef darling
Gregory Gourdet
, turned Instachef, has started streaming cooking classes called "Keep Calm and Cook On" on his Instagram channel three days a week at 5pm PST.
What are you cooking while you're stuck at home?